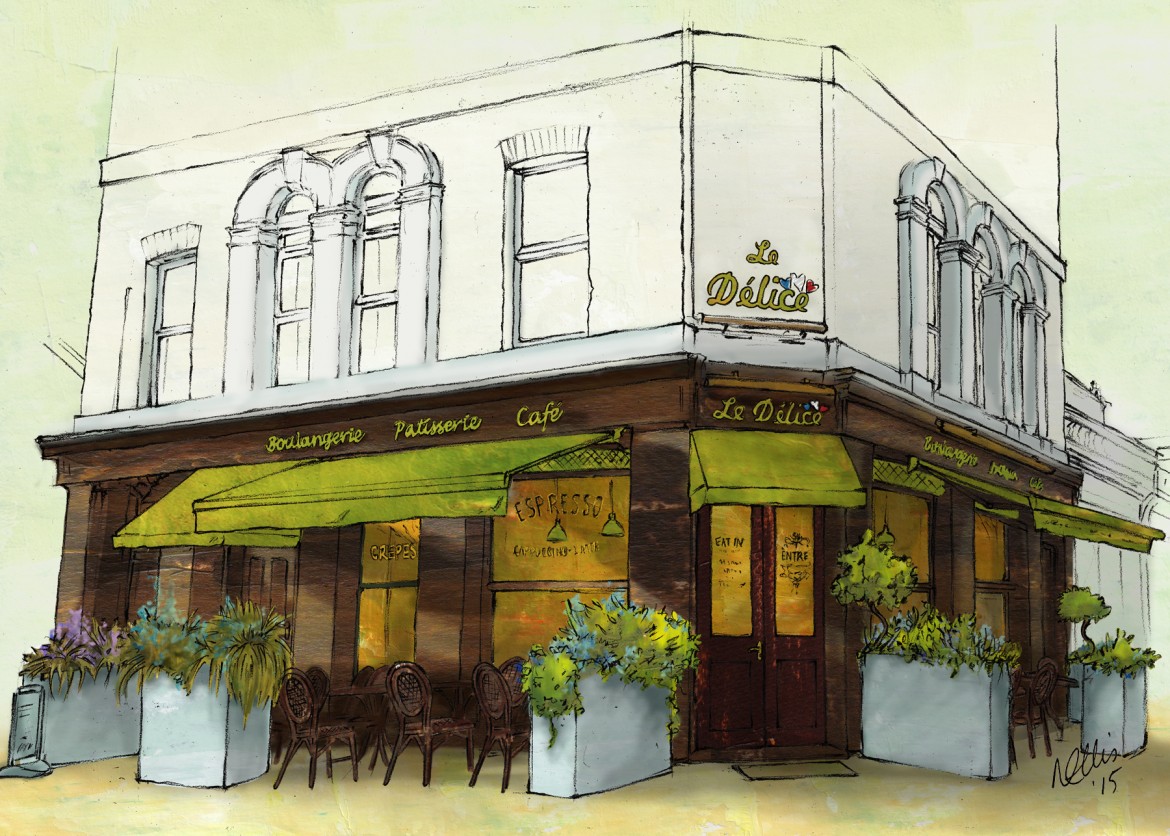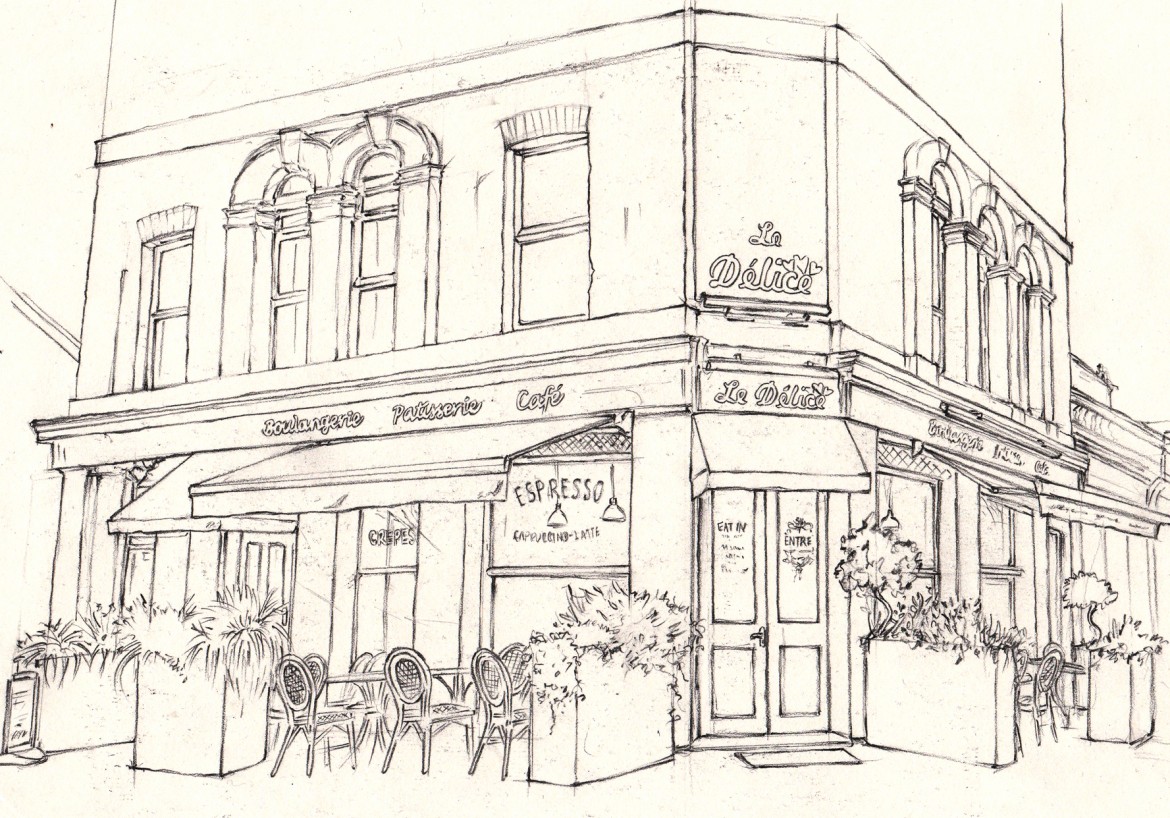 Le Delice
I was absolutely thrilled to be contacted by the owner of my local French patisserie, Le Delice of Ladywell, London, and carefully composing the optimum angle of their corner plot was a challenge I enjoyed getting stuck into.
I love the way the colours have worked, creating a lovely warm feel with the greens and the glow of the lights from inside.
If you have a business of your own that you'd like to see illustrated in it's best possible light, don't hesitate to drop me a line!