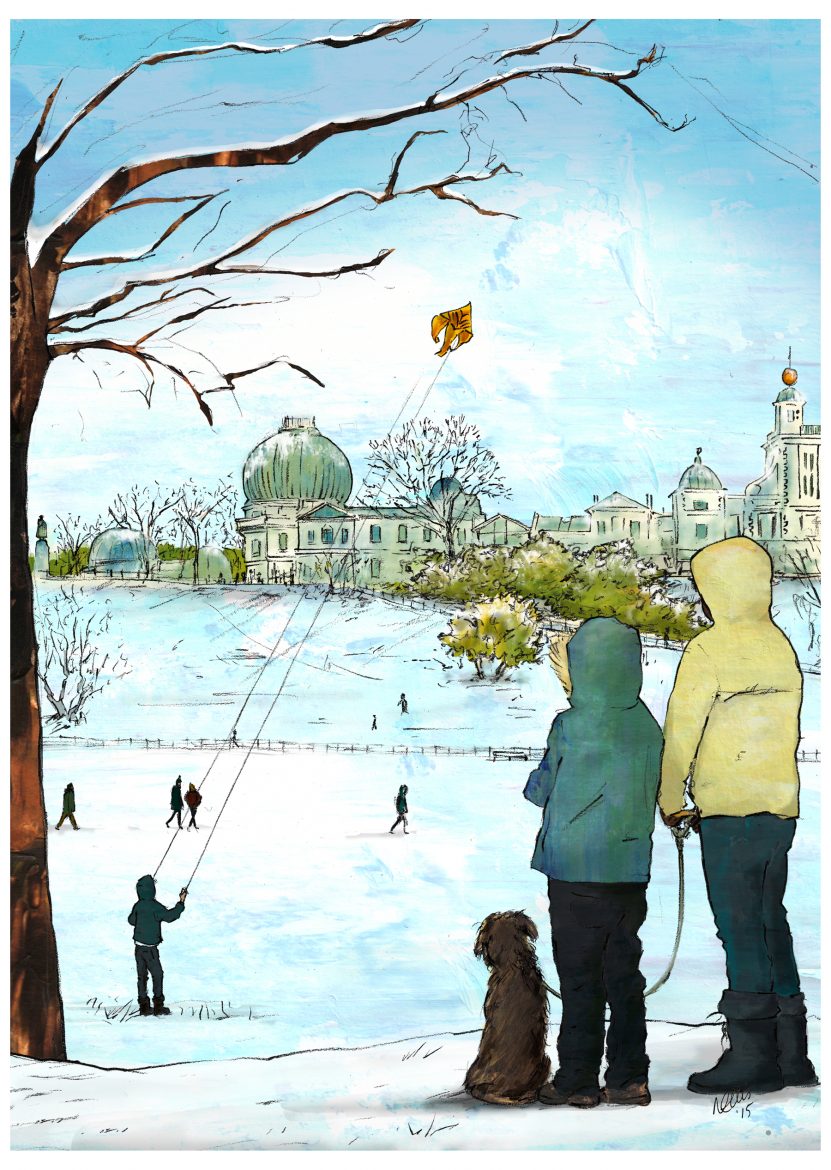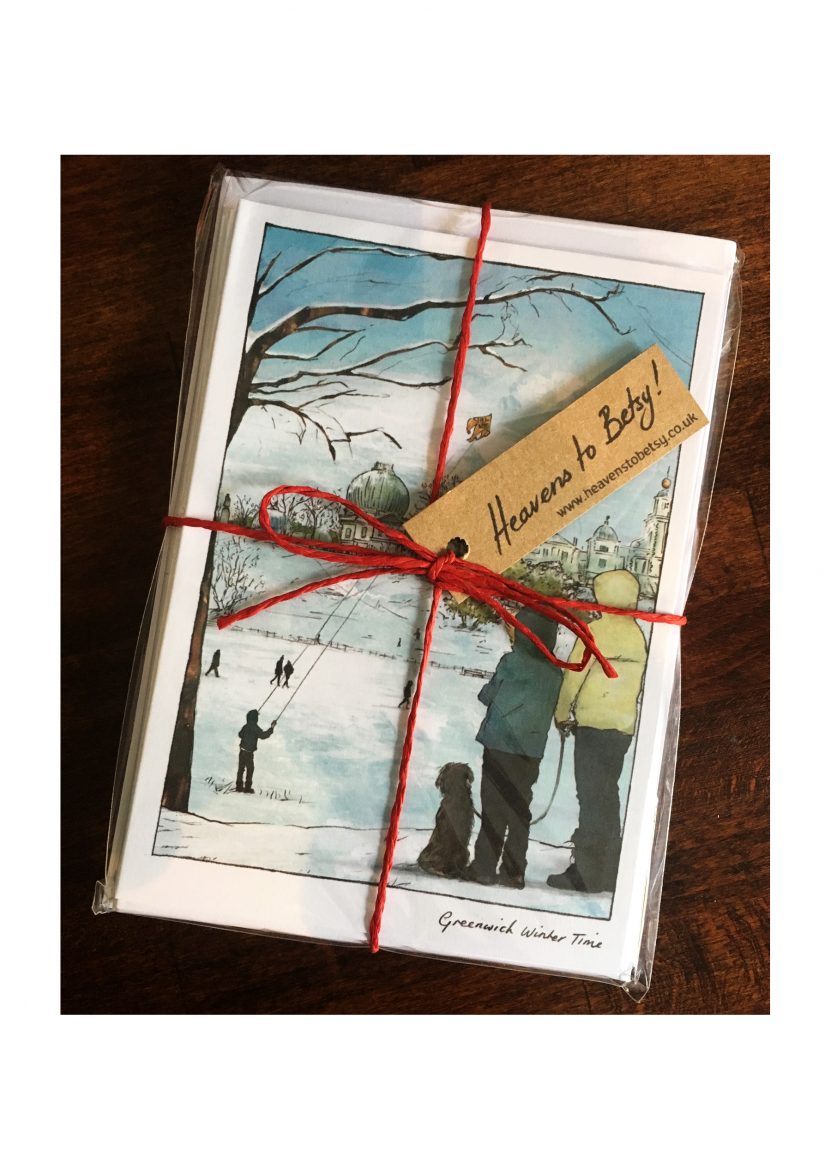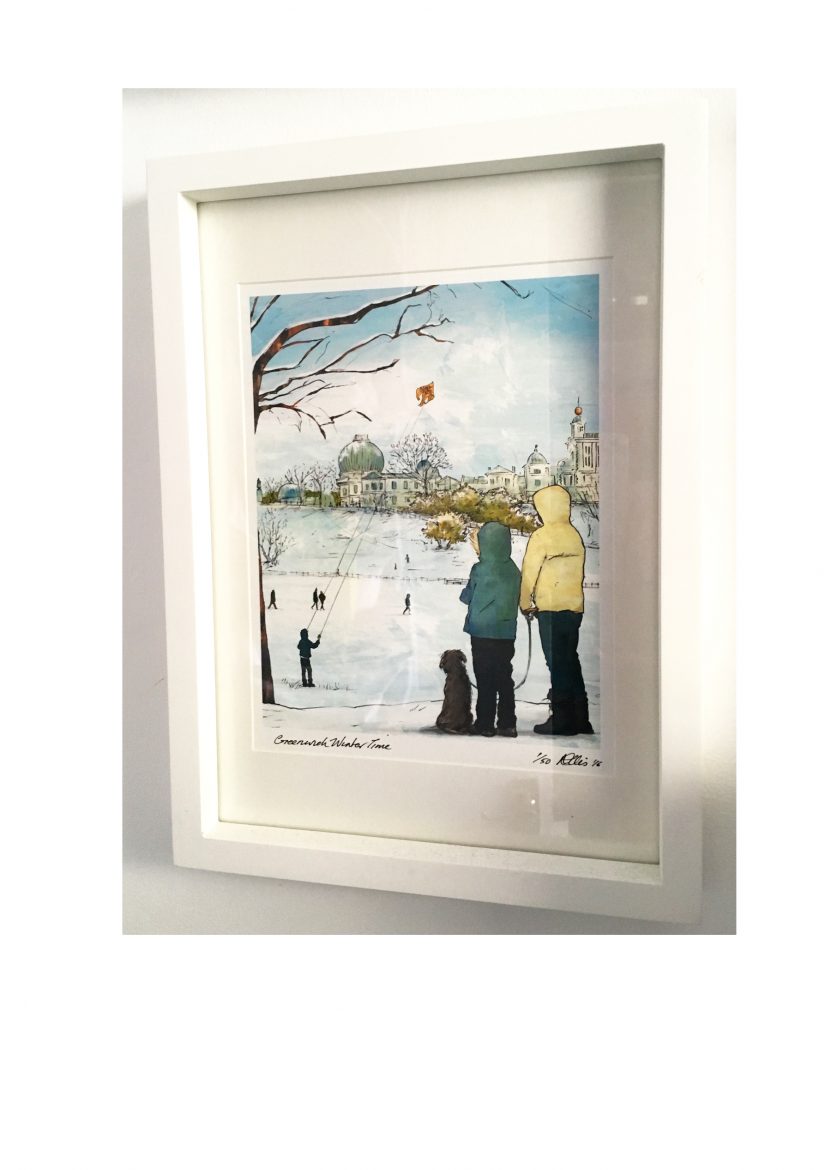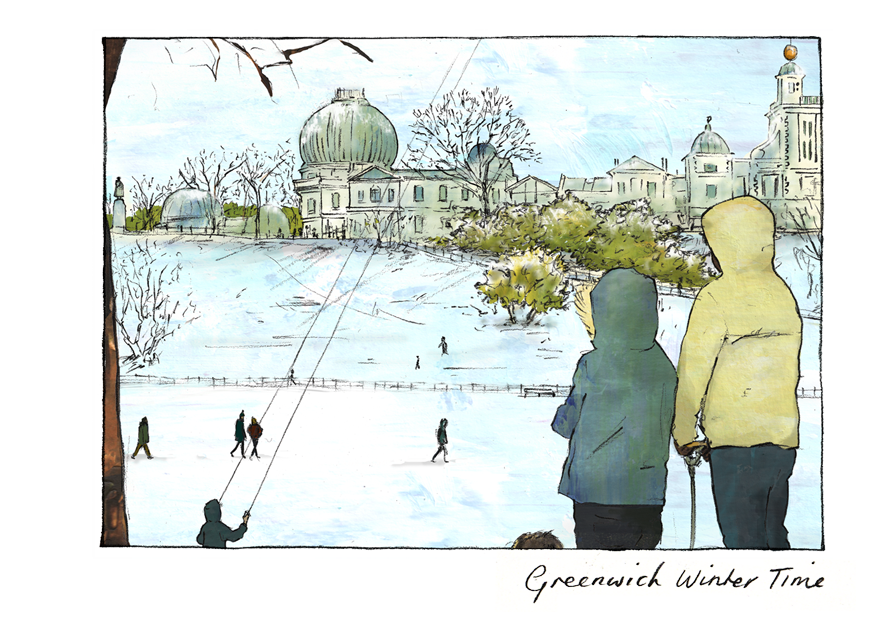 Greenwich Winter Time
One of the best loved parks in London, with a snowy Royal Observatory and children out walking their dogs and flying kites. a beautiful Christmas scene to send to a friend this Christmas or a non Christmas card since the title of the illustration is simply 'Greenwich Winter Time'!
Greetings cards series and also available as Limited Edition Prints. Available in the Etsy shop.