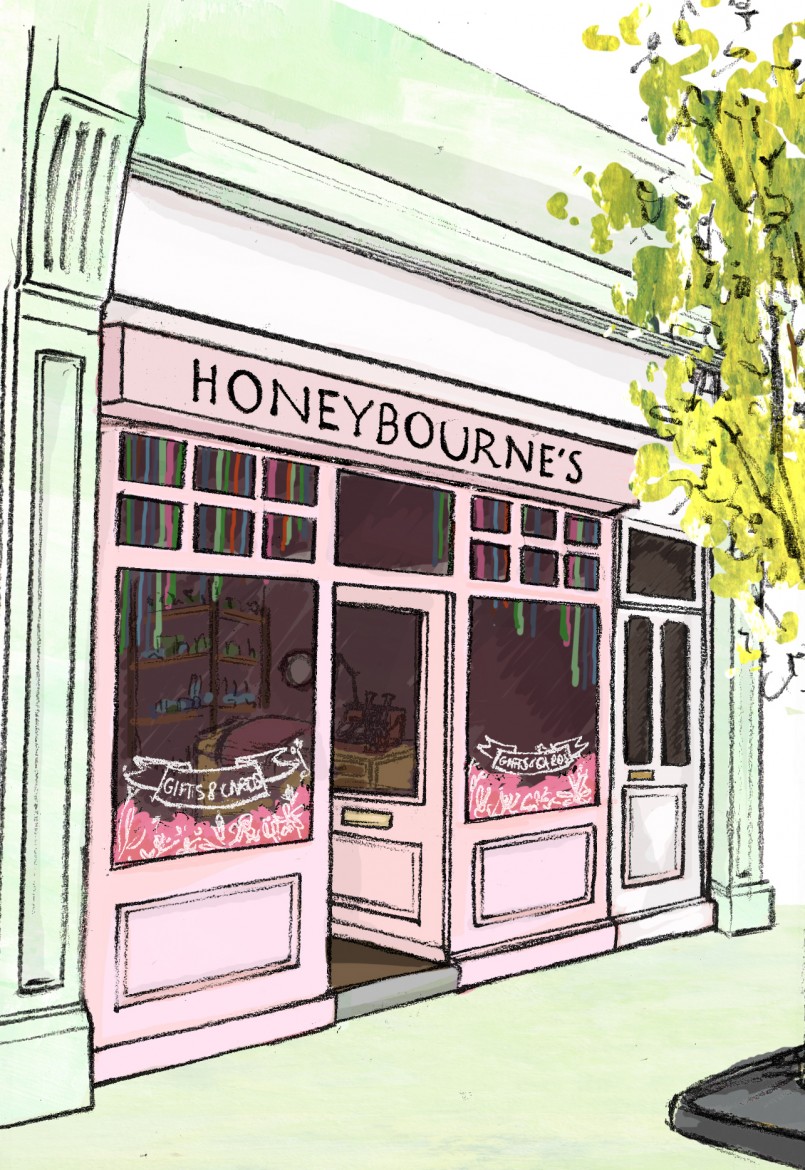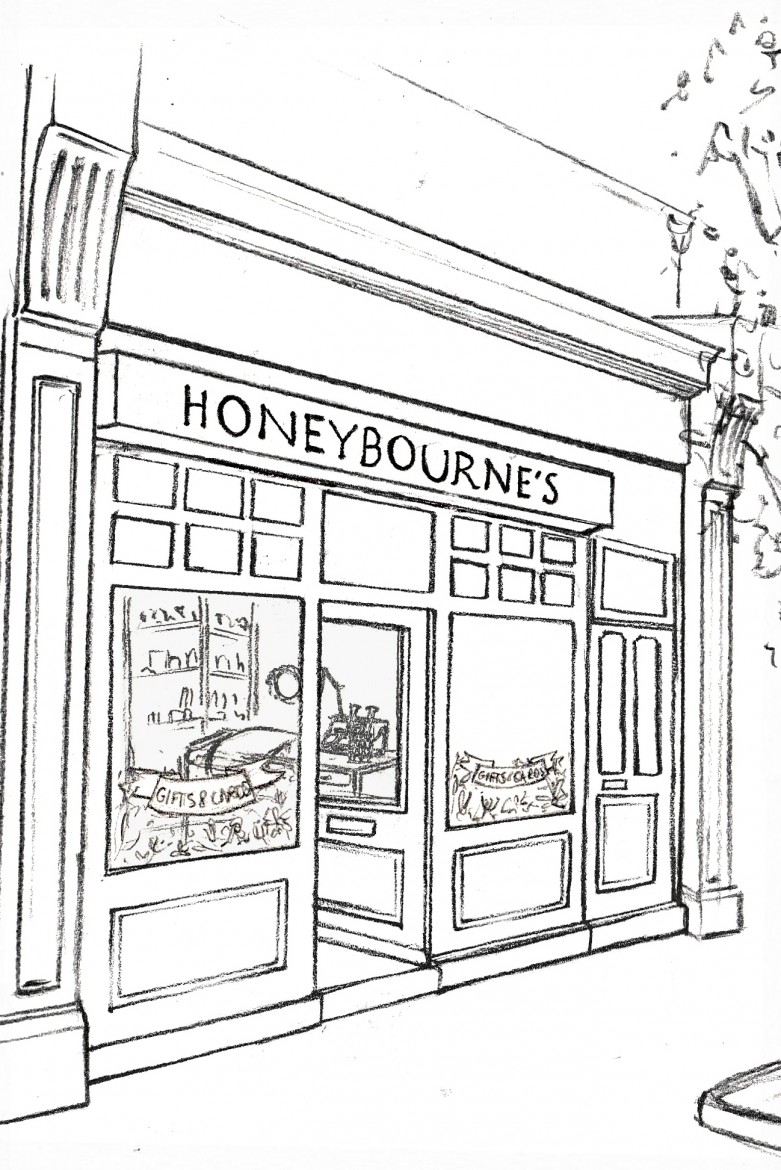 Honeybourne's Boutique
Do you have a business? A cafe, boutique, deli, bar…? Give yourself an original edge with an illustration made to order!
You could create a set of postcards or use the image for promotional purposes when advertising locally.
The beautiful Honeybourne's Boutique of Ladywell, London, did exactly that and I'm delighted to share the finished piece here.
An illustration will always display your shop front in the best possible light, with an intensity of colour and inviting pencil lines …
oo yes please I'd like to shop there!
"Thank you Heavens to Betsy for the MOST beautiful illustration of Honeybourne's. It's such a joy to look at!
I couldn't recommend Nancy enough for being able to transform treasured photographs and special moments into lovely keepsakes to be admired by all.
They really do make the perfect present. Thank you!"