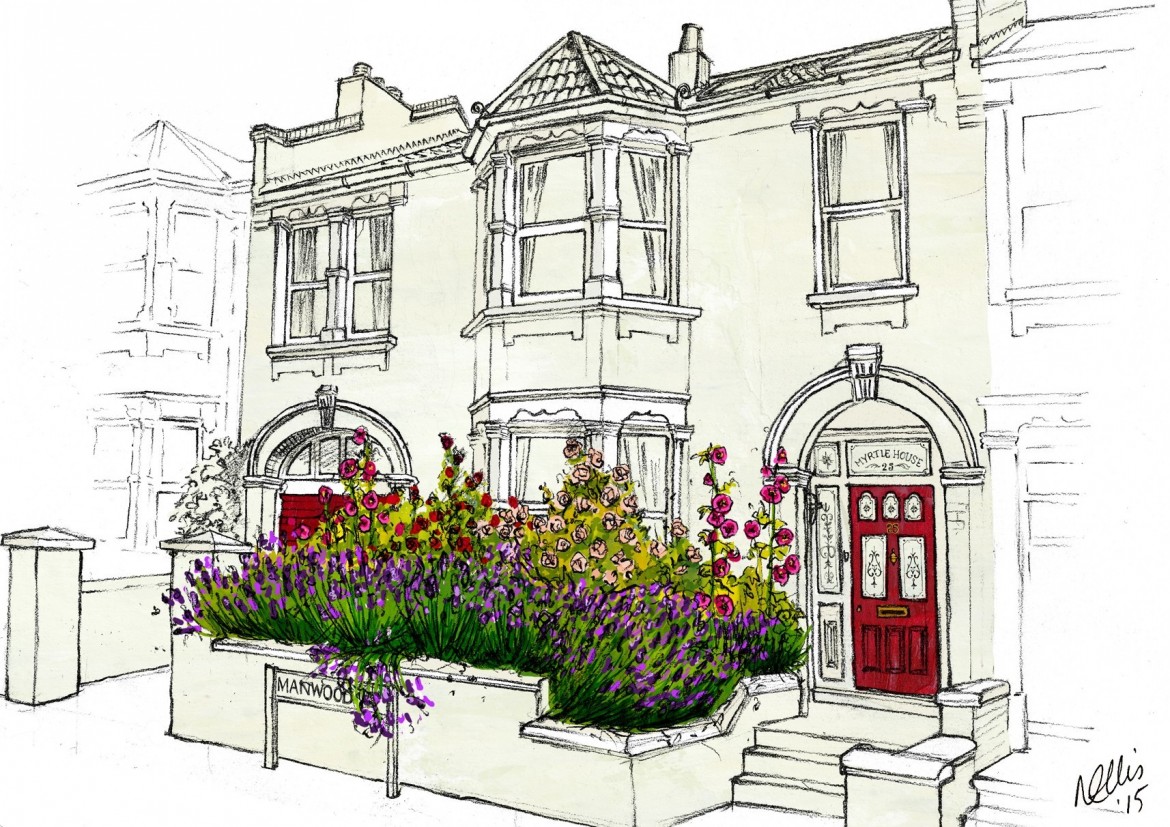 London Victorian Home
Who lives in a house like this?! Made to order for a special birthday present, complete with front garden at it's most colourful and beautiful in springtime… roses, lavendar, hollyhocks, a feast of flowers!
If you've recently moved to a new home/ would like a keepsake of an old and much loved home/ just love your home, drop me a line and I can draw you up a house illustration to fill you with happy and proud vibes!
"…. no one else in the world has this! Totally unique, and beautiful. Thank you Nancy. You rock"