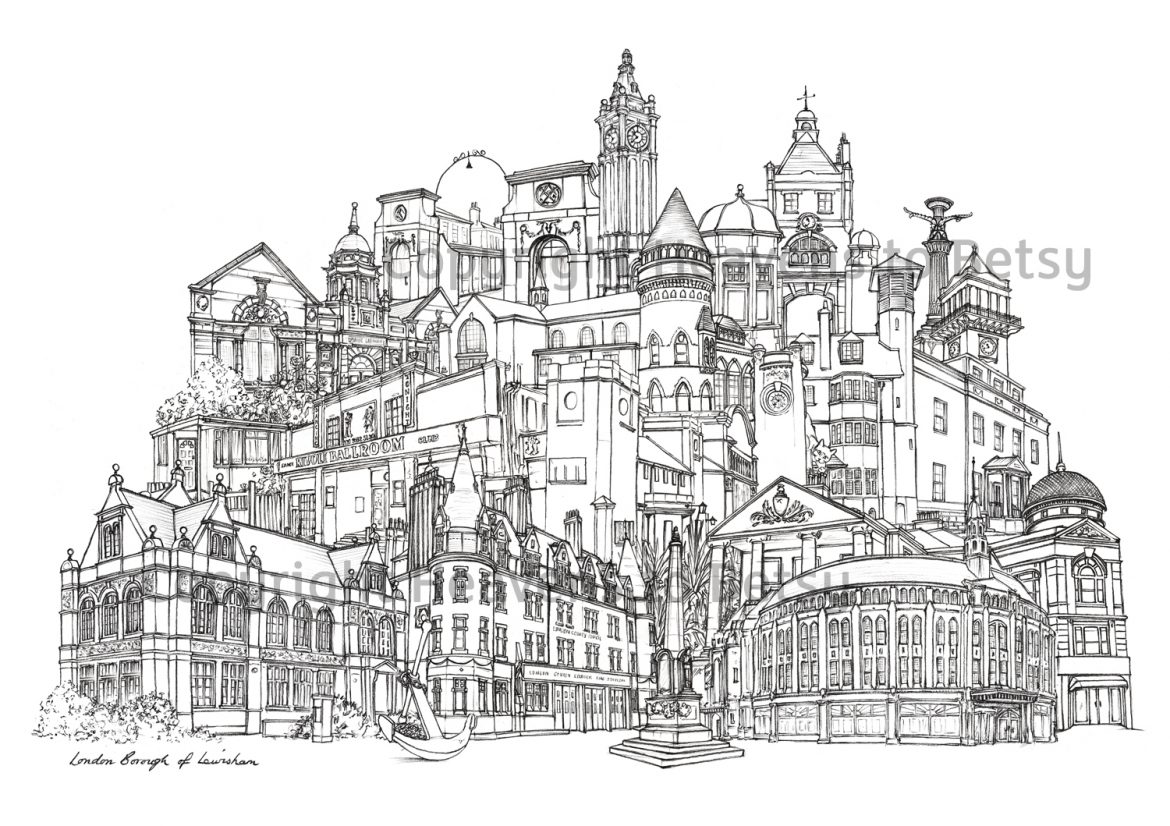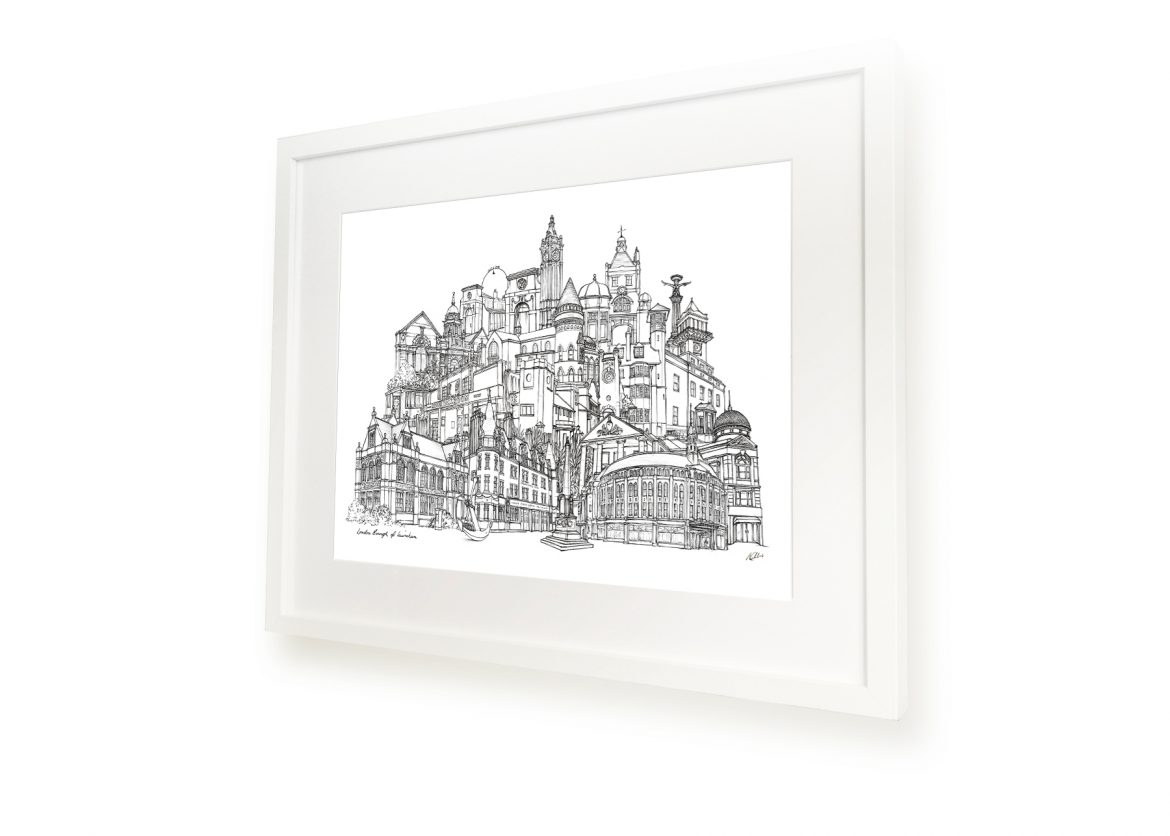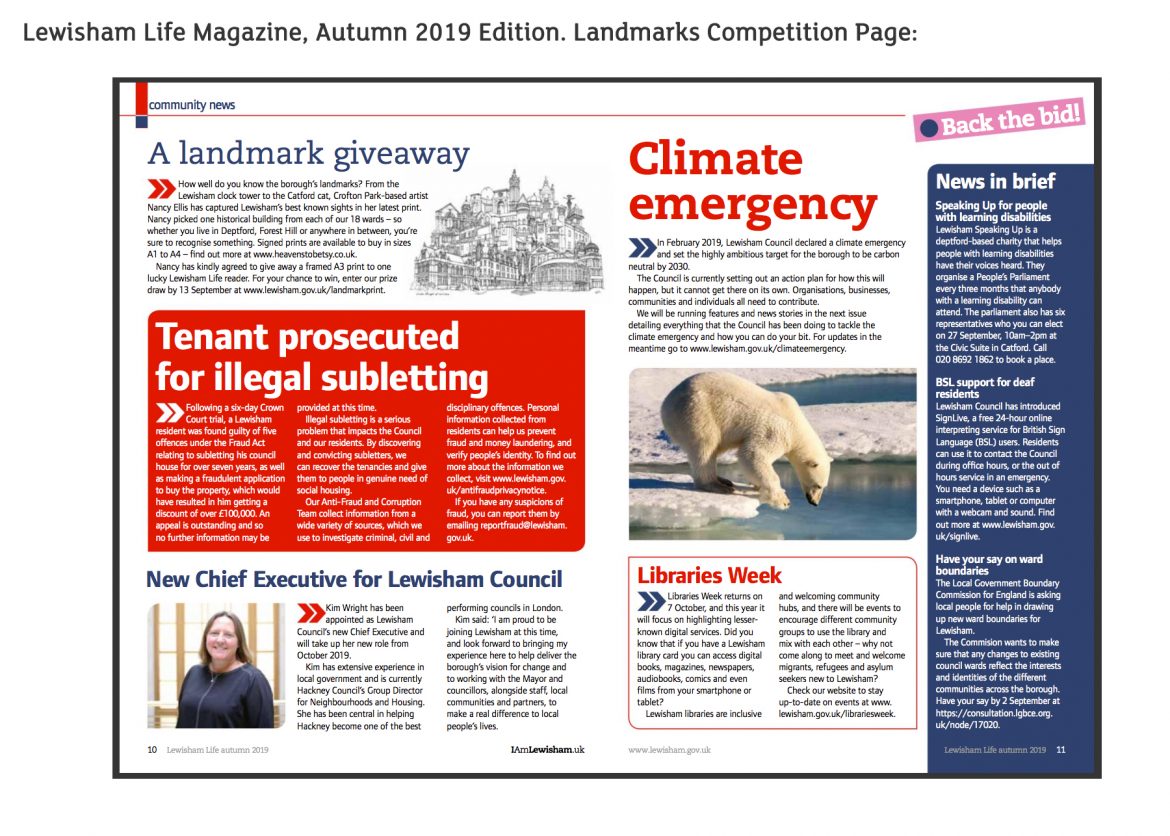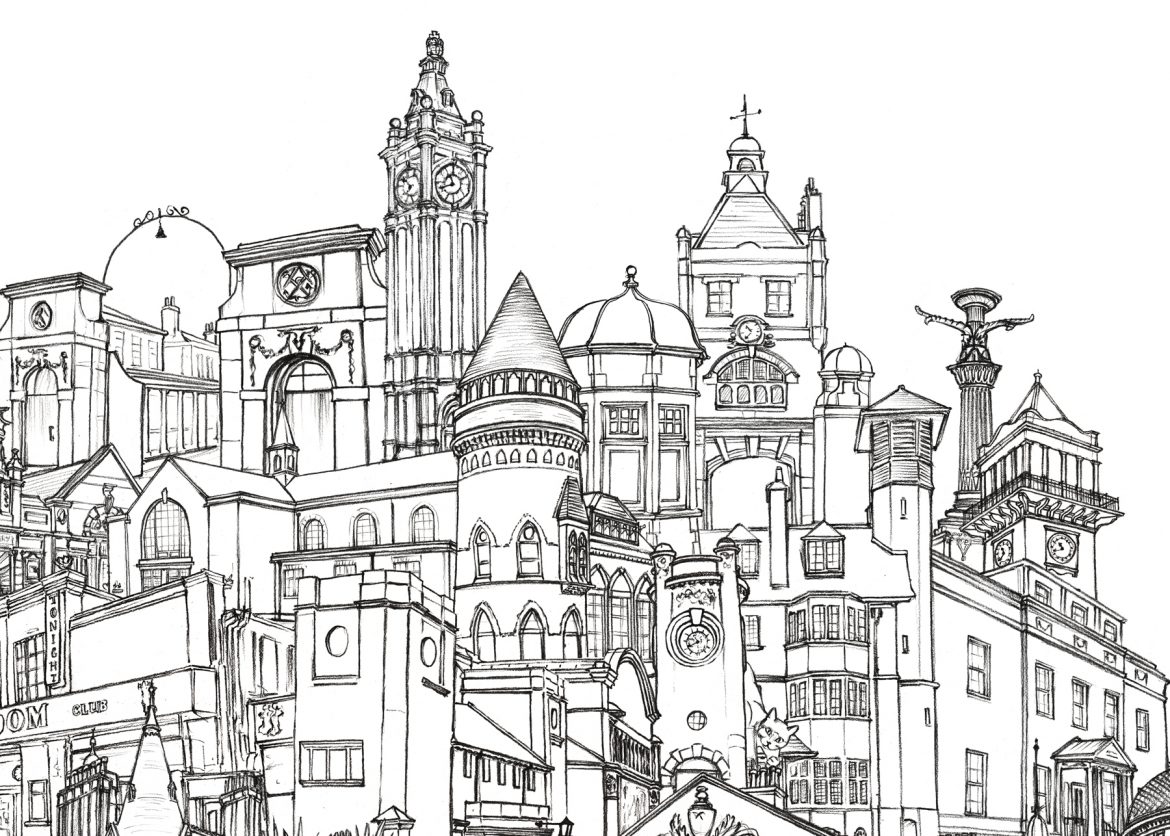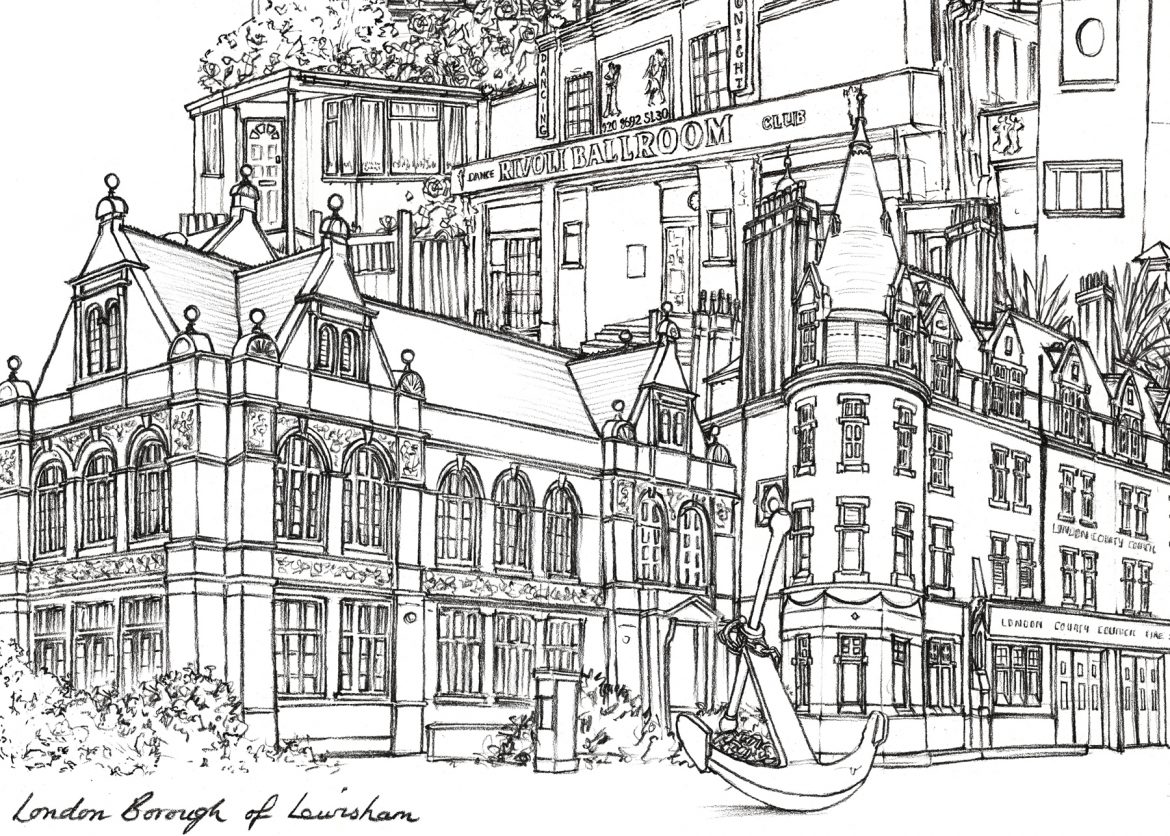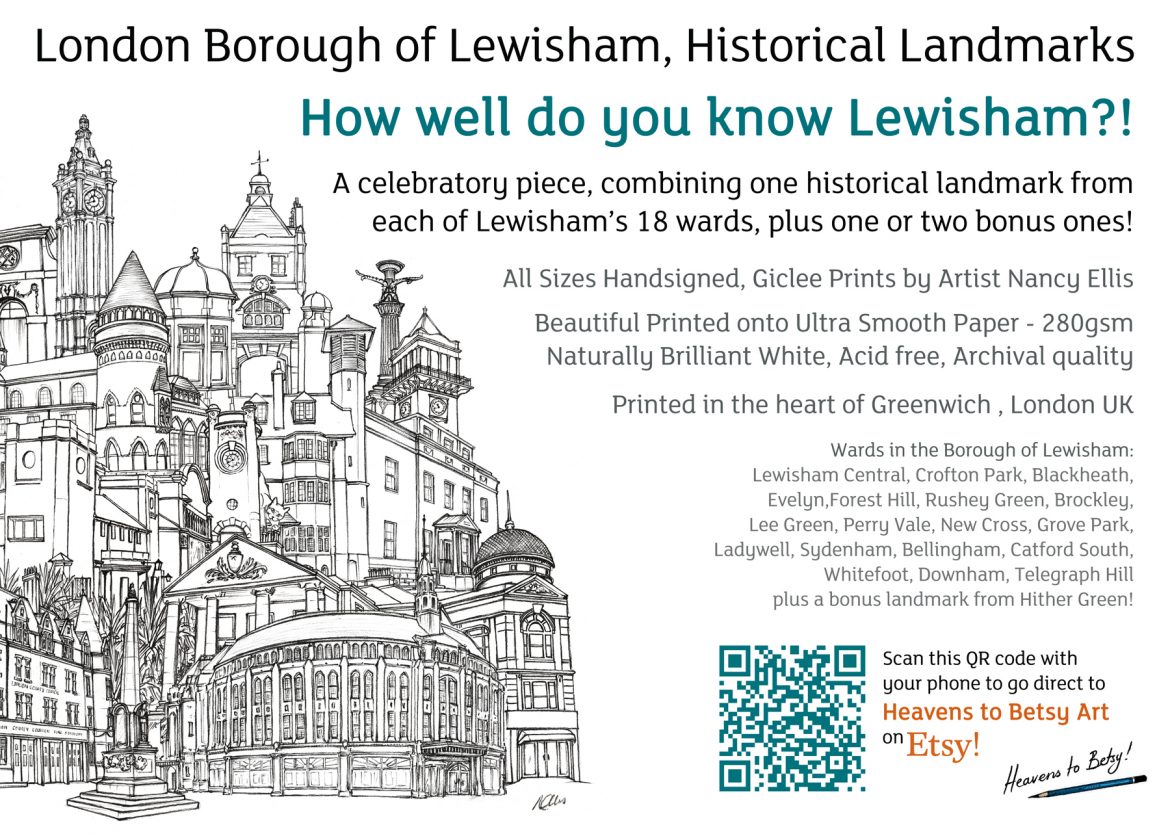 Lewisham Landmarks Celebratory Print
As seen in the Lewisham Life Magazine.
The overwhelming thing about Lewisham, is the incredible network of communities, the help and love that people extend to each other on a daily basis.
Because of this, I wanted to put our beautiful borough of Lewisham on the map! I looked at the list of 18 wards in the Borough, and decided that it was only fair to select just ONE historical landmark from every single ward.
I hope that Lewisham residents old and new will enjoy seeing how many they can recognise.
Each print sold comes with a key to the buildings and ward map.
AVAILABLE ON ETSY in A4-A1 sized prints, fit Ikea frames for convenience.