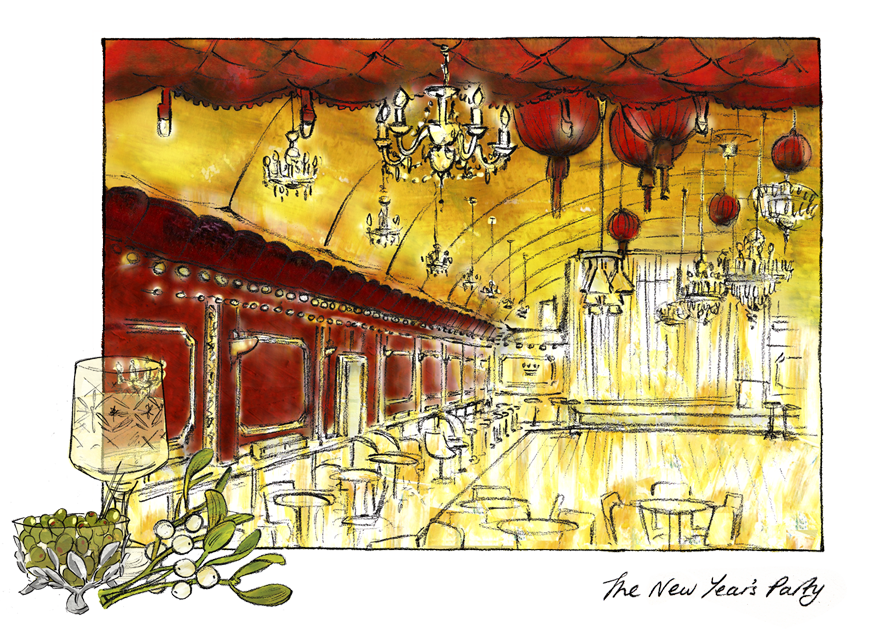 The Rivoli Ballroom, SE4
Part of the London SE4, greetings cards series.
The sumptuous Rivoli Ballroom, with it's chinese lanterns and red interiors, all ready for the New Years Gala Ball… what an enticing picture to send to a friend this Christmas or New Year!
Available to buy in the following:
Single greetings card: £1.50
SE4 Mixed multipack of 8: £8
(includes 2 of each SE4 design; The Christmas Market, The christmas Play, The Christmas Walk, The New Year's Eve Party)
Simply email us here to place an order and for more info
sales@heavenstobetsy.co.uk.