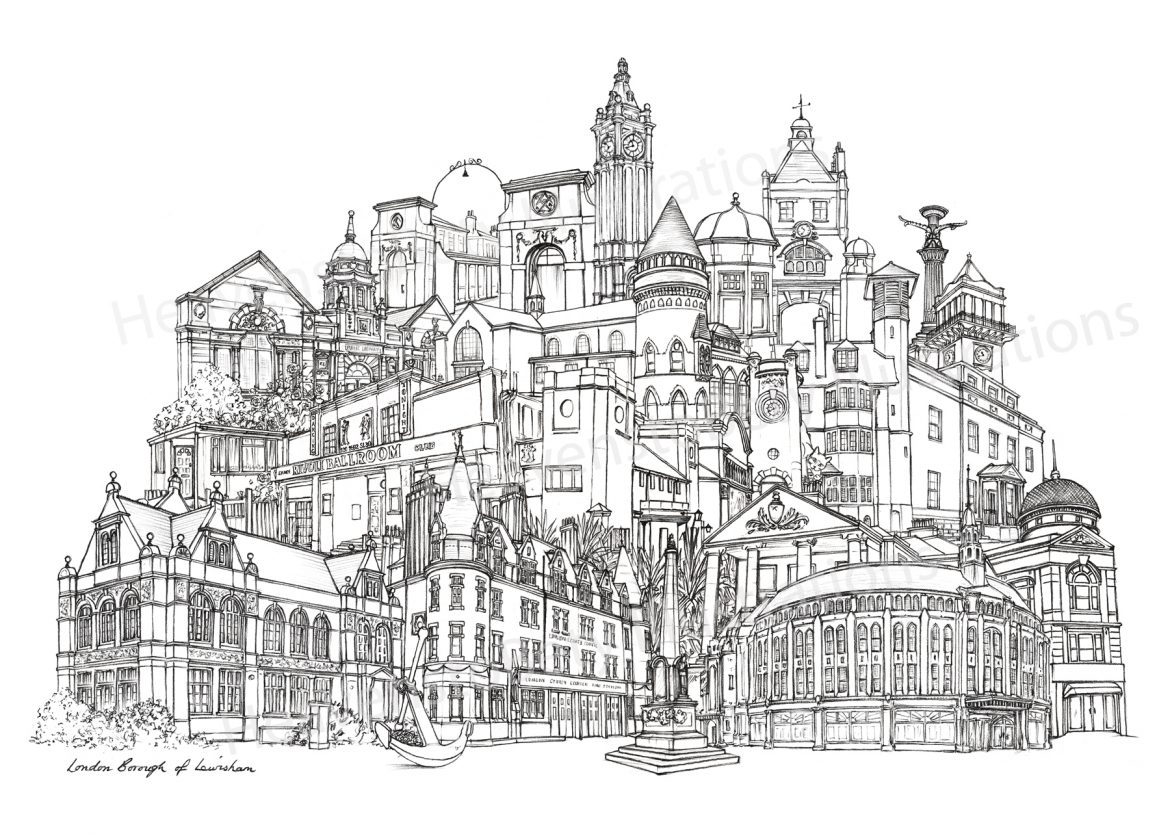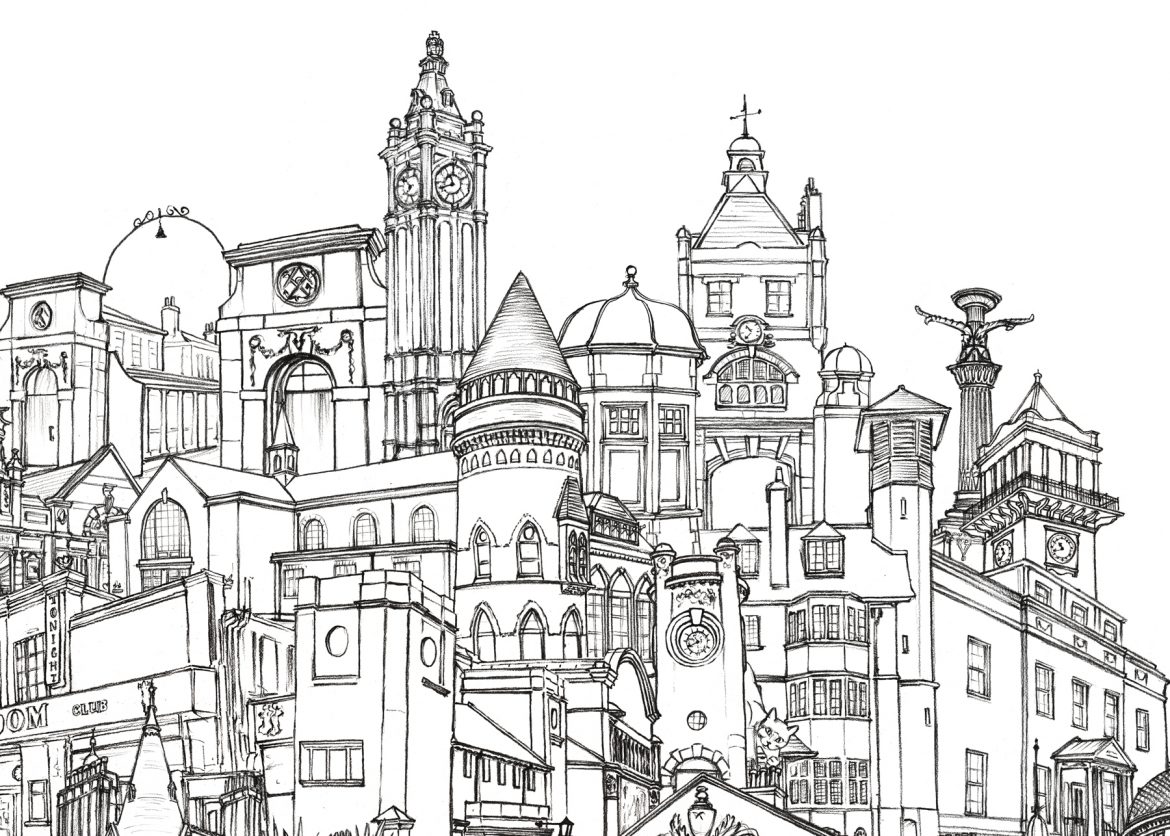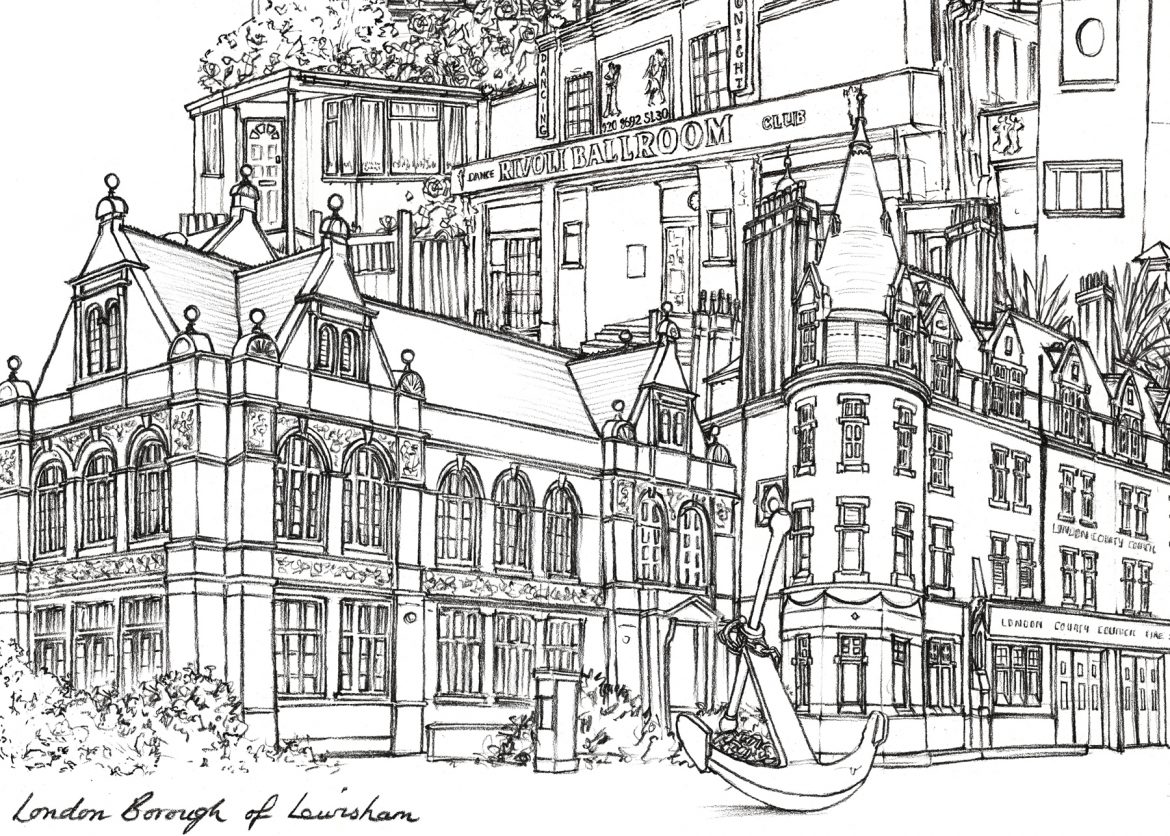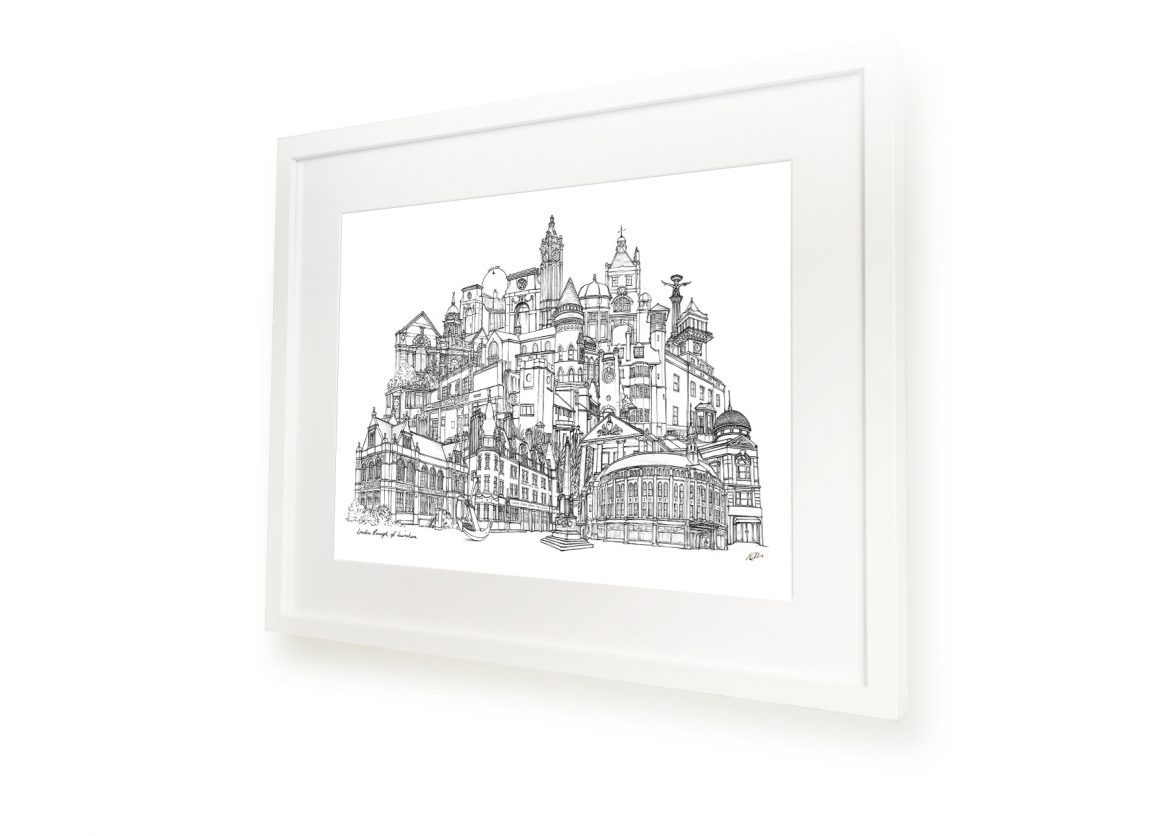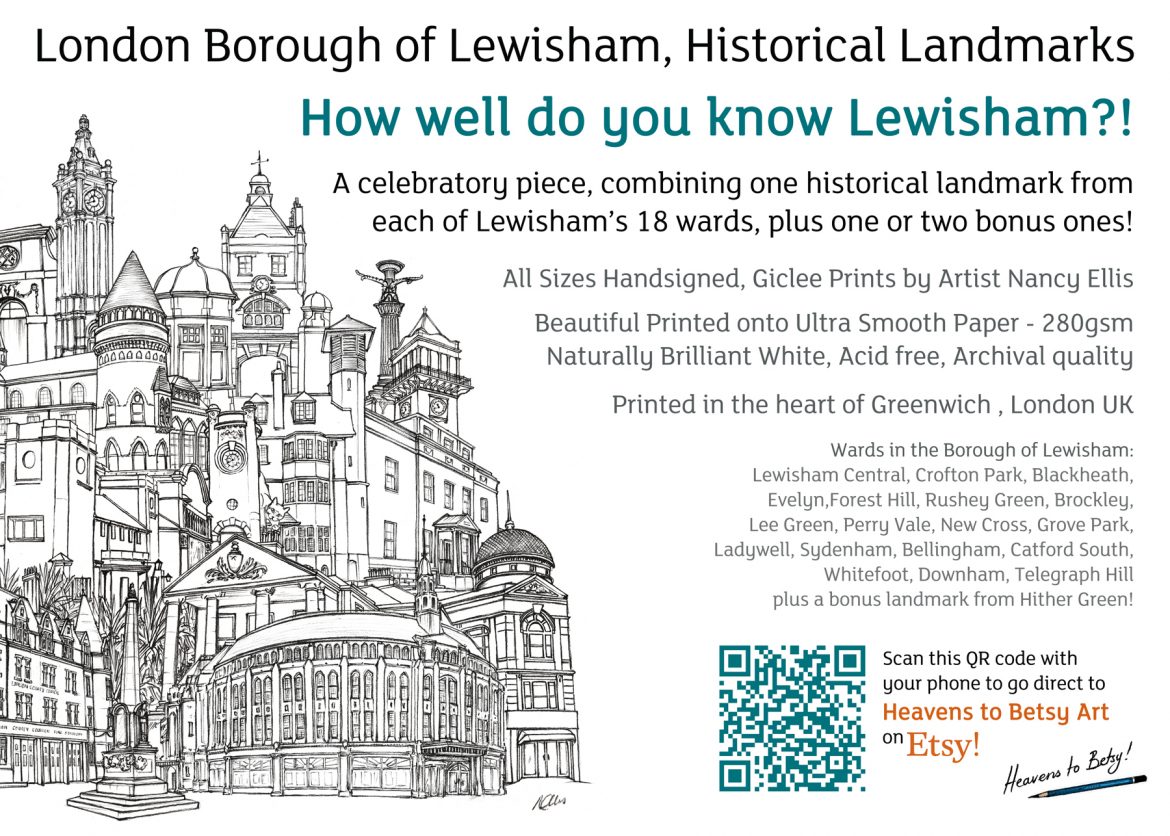 Lewisham Landmarks Celebratory Print!
I love Lewisham. We take the rough with the smooth, but the overwhelming thing about Lewisham are the incredible networks of communities, the help and love that people extend to each other on a daily basis, it really is like nothing else I've ever experienced in London. It is also RIDICULOUSLY creative!
Because of this, I wanted to put our beautiful borough of Lewisham on the map! But how to make it fair, with such a big borough?? I looked at the list of 18 wards in the Borough, and decided that it was only fair to select ONE historical landmark from every single ward.
And this is the result of lots of research and lots of drawing hours.
AVAILABLE ON ETSY in A4-A1 sized prints, fit Ikea frames for convenience.