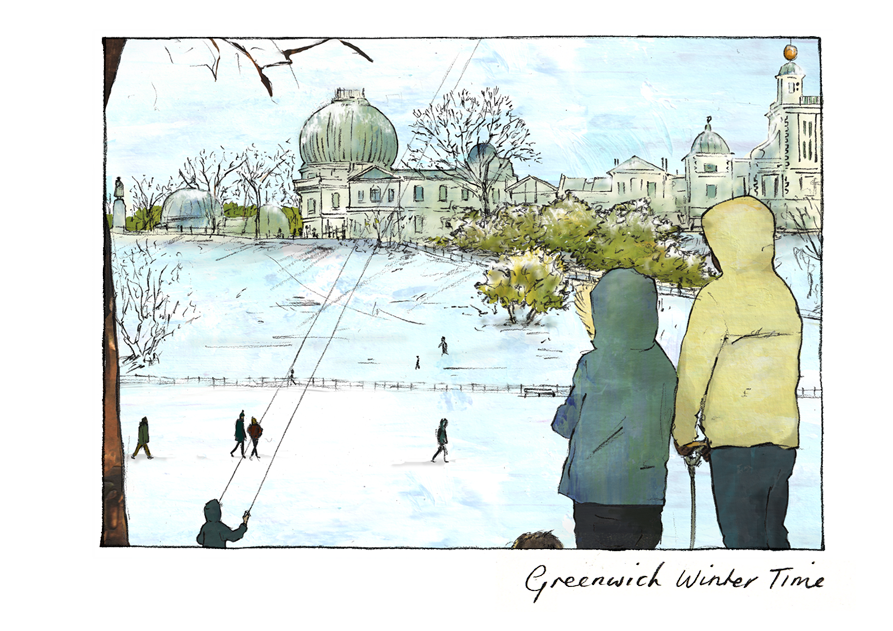 Greenwich Winter Time
One of the best loved parks in London, with a snowy Royal Observatory and children out walking their dogs and flying kites. a beautiful Christmas scene to send to a friend this Christmas!
Available to buy in the following:
Single greetings card: £1.50
Multipack of 8: £8
Simply email us here to place an order and for more info
sales@heavenstobetsy.co.uk.