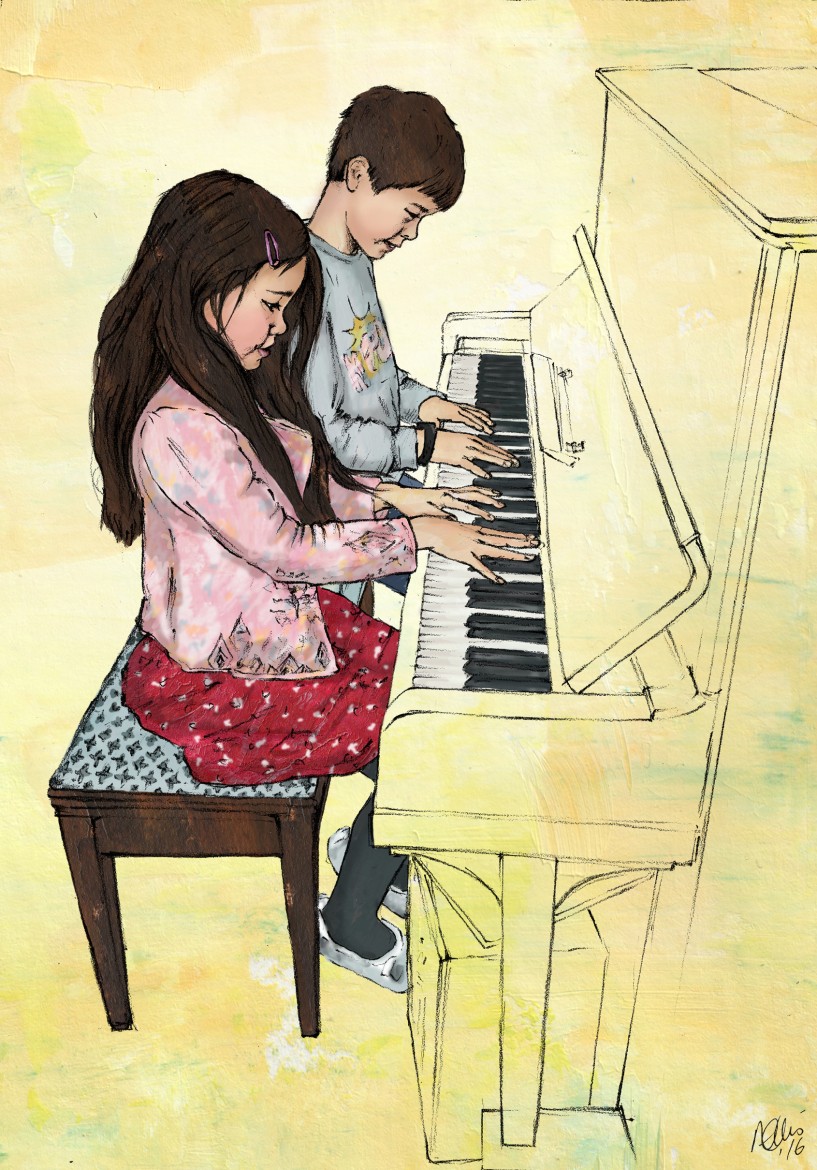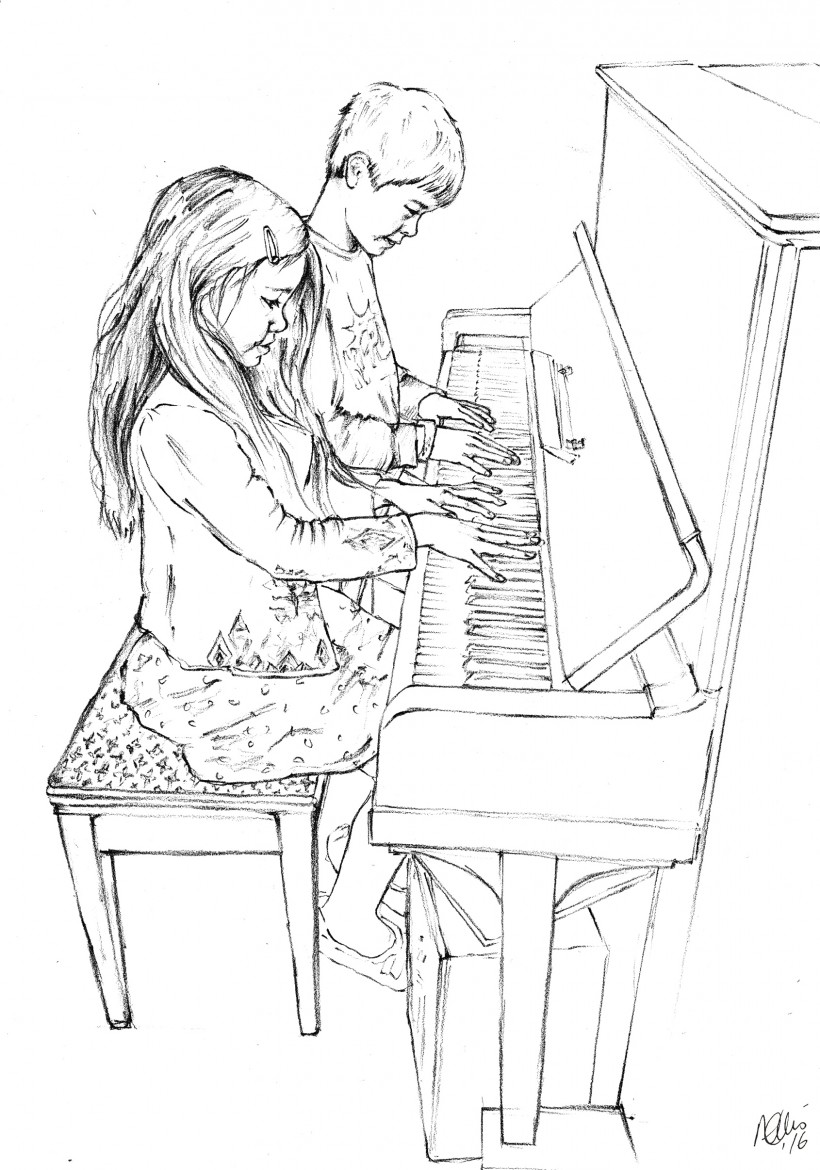 Piano Practise
Delighted to share these two beautiful children at the piano together.
It's not often that these moments happen, especially in the fast and furious age of technology. So when they do, grab your camera quick and get snapping!
It makes for a beautiful illustration, time has stood still in this piece.
"We are absolutely delighted with the magical way that Nancy brought the kids' expressions to life in this beautiful print. Such a good surprise birthday present – my husband loves it, and visitors have all noticed and complimented it…"