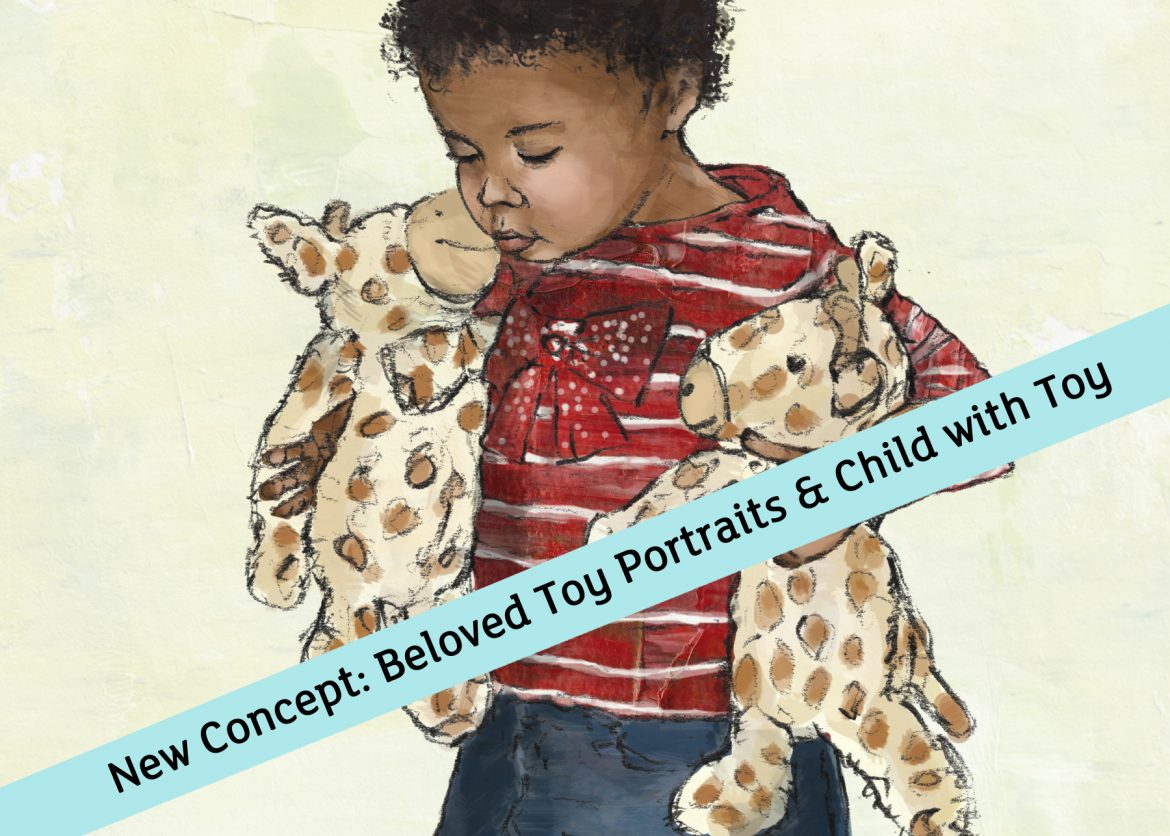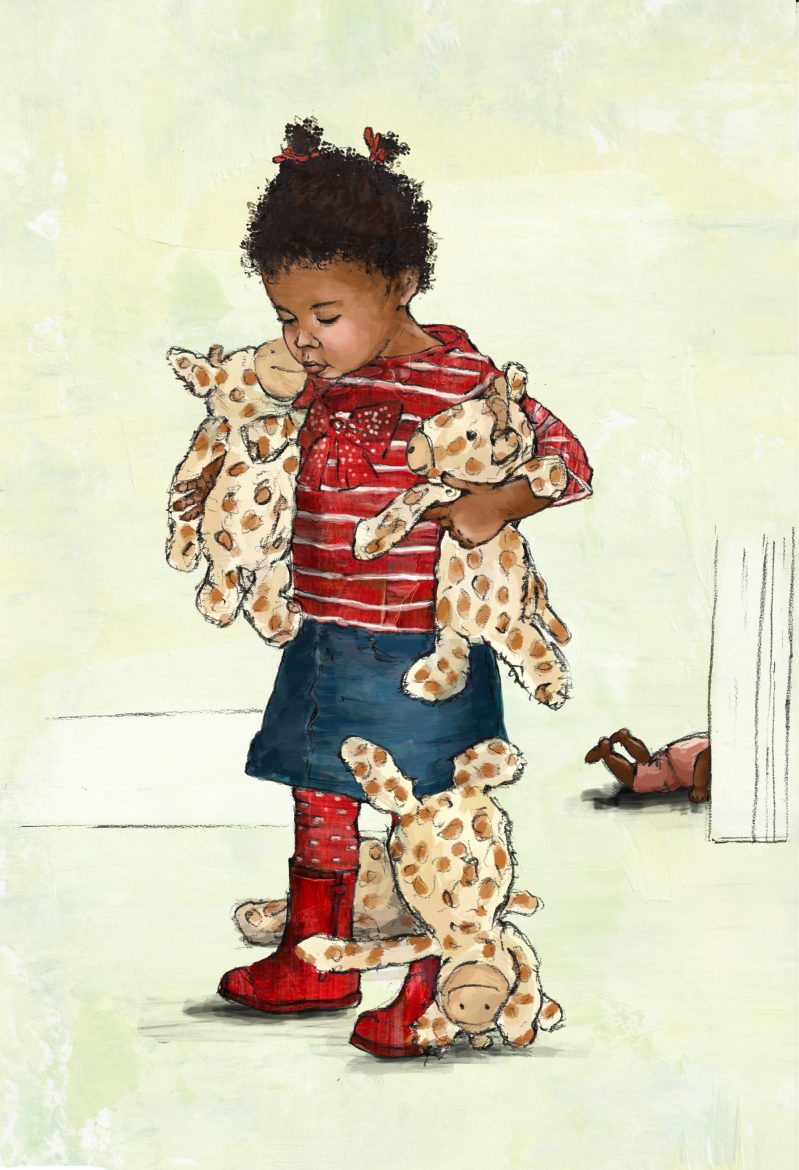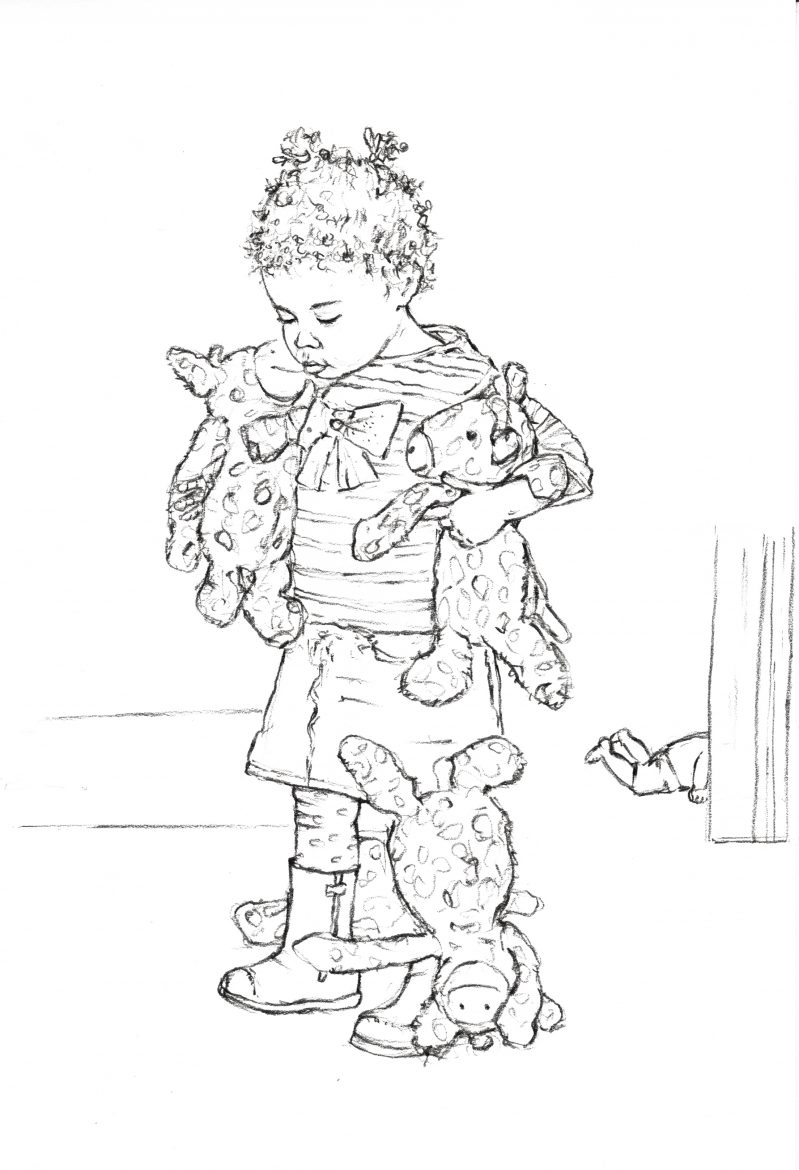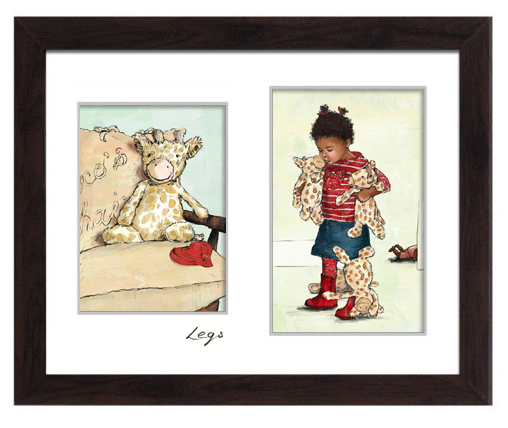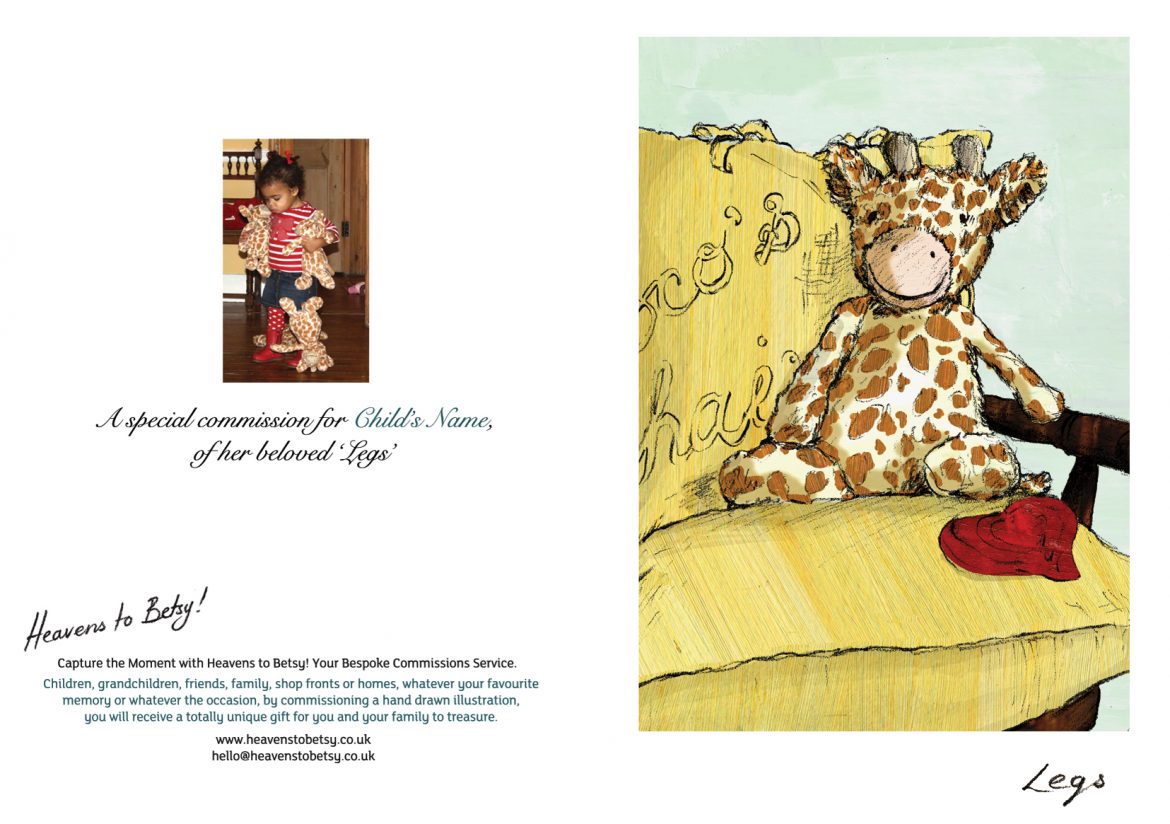 NEW! Beloved Toy Portraits
Does the child in your life have a beloved toy?
From soft toys to favourite trains, we have a 'no toy left behind' policy here at HtB HQ 😉
Toys often don't stand the test of time too well or get accidentally misplaced over the years. So what better way to preserve the memory of a much loved comfort and friend from yours or your child's childhood years, than a timeless illustration?
A beautiful addition to a child's bedroom.
The additional option of bespoke greetings card add a charming extra feature too, perfect for thank you cards!
Various packages available to order, please contact for more information and a free, no obligation quote:
hello@heavenstobetsy.co.uk