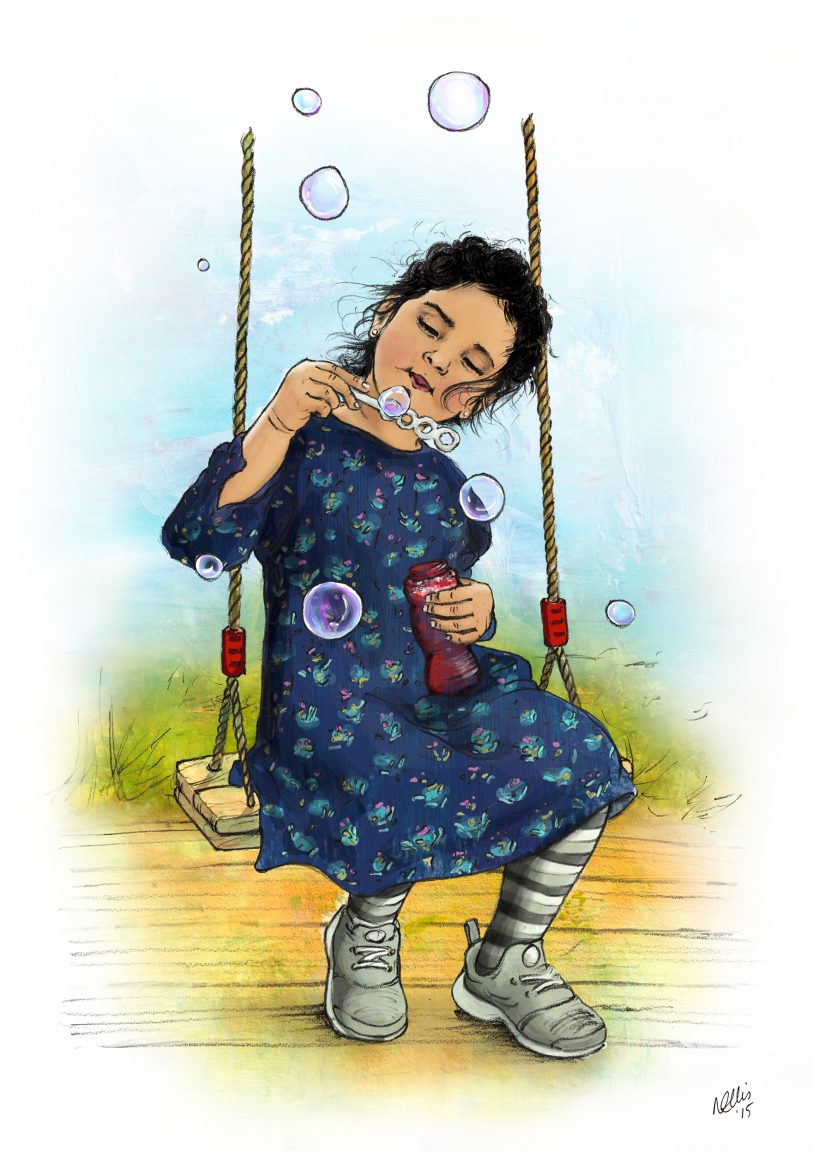 Forever Blowing Bubbles
What an incredible commission to receive! So much fun to paint in the bubbles, draw such lovely features and especially the wind blowing her beautiful dark tresses!
Love the trainers and tights with dress too, just sums up the world of a child to me, and sitting on the swing in the back garden. A delight to see this one come together!