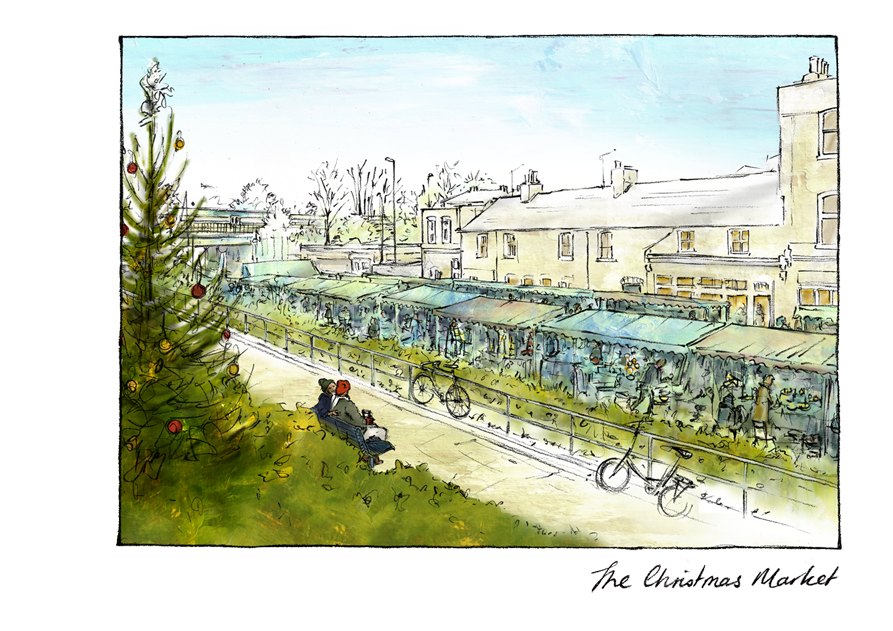 Brockley Market, SE4
Part of the London SE4, greetings cards series.
Enjoy a browse of local arts and crafts, christmas gifts and festive treats to eat and drink at one of your local Christmas markets, in this case, Brockley.
Available to buy in the following:
Single greetings card: £1.50
SE4 Mixed multipack of 8: £8
(includes 2 of each SE4 design; The Christmas Market, The christmas Play, The Christmas Walk, The New Year's Eve Party)
Simply email us here to place an order and for more info
sales@heavenstobetsy.co.uk.