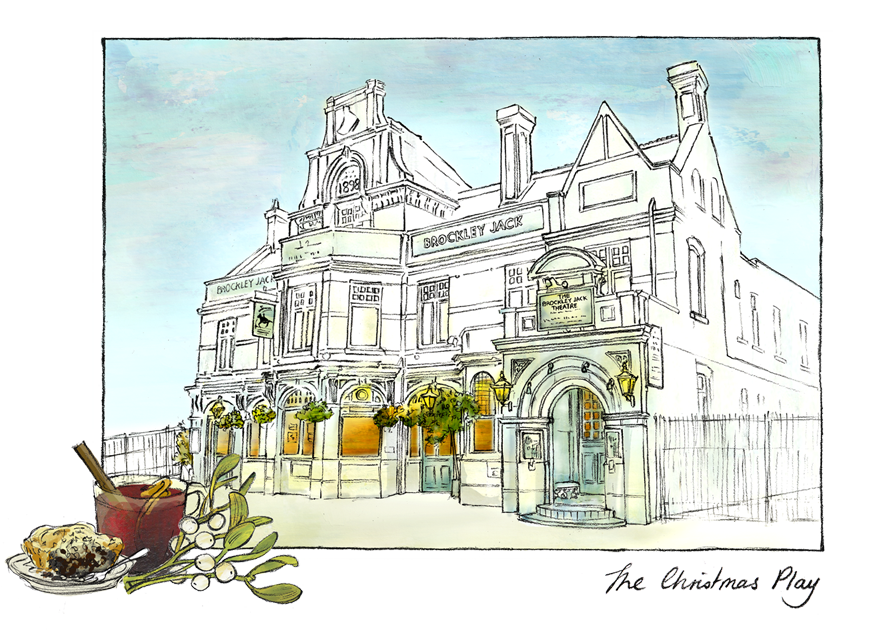 The Brockley Jack Theatre, SE4
Part of the London SE4, greetings cards series.
Cosy up in the Brockley Jack Theatre with a warming mulled wine to watch their Christmas Play.
Available to buy in the following:
Single greetings card: £1.50
SE4 Mixed multipack of 8: £8
(includes 2 of each SE4 design; The Christmas Market, The christmas Play, The Christmas Walk, The New Year's Eve Party)
Simply email us here to place an order and for more info
sales@heavenstobetsy.co.uk.